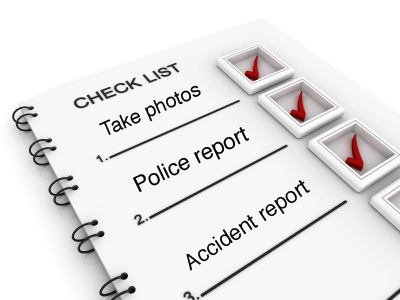 New York Injury Lawyer | Personal Injury Guidelines for New York Accident Victims
If you were hurt in an accident, it is important to obtain certain information, photographs, reports, etc. at your earliest opportunity. We understand that accident victims are often overwhelmed when suddenly plunged into a system they know little or nothing about. Therefore, we offer comprehensive guidelines that will help to insure that important evidence and information is not lost. We represent seriously injured victims of New York motor vehicle collisions (including auto, bus, train, truck, motorcycle, bicycle, rollerblade, inline skating, pedestrian, hit and run, Uninsured Motorist, & Underinsured Motorist), trip & fall accidents, slip and fall accidents, premises accidents, construction site accidents, serious accidental injuries, wrongful death, and accidental death. – New York Accident Lawyer and New York Personal Injury Attorney representing seriously injured accident victims throughout New York City & New York State – NYC Accident Lawyer
Guidelines For Accident Victims
Accident scenes are often emotionally charged and fraught with confusion. Accident victims often understandably forget to gather important information and evidence to support a personal injury case. Of course, if we are representing you, we will thoroughly investigate your accident, and seek to obtain accident reports, photographs, witness statements, and other important evidence to support your case. However, we also recommend that you obtain certain information, photographs, etc. at your earliest opportunity, since some information and evidence is best obtained at the earliest opportunity, before it may be lost.
We understand that accident victims are often overwhelmed when suddenly plunged into a system they know little or nothing about. Therefore, we offer the following comprehensive guidelines.
Medical Treatment
If you were injured, get medical treatment as quickly as possible. Hoping the pain will disappear by itself is not a good idea. Delayed medical treatment may worsen your injuries, and can be detrimental to your personal injury case.
Accident Description
Accurately describe the accident and your injuries to emergency medical technicians, hospital staff, doctors, physical therapists, etc. The accident description you give to these people should be simple, but accurate. Specific details of the accident are not required. It's also a good idea to write a detailed description of the accident for your own records, while it is still fresh in your mind.
Describe Your Injuries
When you speak to the ambulance crew, and to the hospitals, doctors, etc be sure to describe all injuries caused by the accident, not just those that are most severe on the day you are being treated.
No Doctor/Patient Privilege
Keep in mind that your conversations with hospital personnel, doctors and other medical professionals who treat you for your injuries sustained in the accident may not be protected by the doctor/patient privilege. This privilege is automatically waived when you make a legal claim for your injuries. The medical records regarding your accident will be reviewed by the adversary's attorneys and insurance company. Therefore, it is important that your medical records are accurate and complete.
Photograph The Injuries
Photograph all visible injuries. Photographs should be taken shortly after the accident, in order to prove your visible injuries, such as lacerations (cuts), bruises, abrasions, black and blue, discoloration, swelling, burns, etc. Some photographs should be full length views that include your face and your injuries. Others should be close-ups showing the details of your injuries. Follow-up photographs should be taken periodically.
Photograph The Evidence
Photograph the evidence before it's gone! Conditions may change quickly after an accident, so it's important to take the following photographs, if possible, shortly after the accident:
For Premises Accidents (accidents caused by dangerous conditions)
• Photograph the broken, dangerous or defective conditions that caused the accident
For Motor Vehicle Accidents
• Photograph the damage to the vehicles
• Photograph the location of the accident, including traffic signs, road or lane markings, and skid marks if applicable
• If possible, photograph the position of the vehicles immediately after the collision, before the vehicles have been moved off the road
Police
Call the police. It's important to have an official police report of your accident. Furthermore, for certain types of accidents, such as hit and run accidents in New York State, reporting the accident to the police within 24 hours of the accident is a requirement for a valid claim. People involved in an accident, as well as onlookers, often have different versions of how the accident occurred. You don't want to rely on other people to describe your accident. Make sure you give the police your own description of the accident. This will insure that the police officers are aware of your version of the accident, so they can include it in the police report. It's also a good idea to ask the police officers for their names, precinct number, and telephone number of the precinct where the police report can be obtained. This will make it much easier for you or our law firm to get a copy of the police report.
Witnesses
Speak to the witnesses at the accident scene. If possible, get the name, address and telephone number of each witness. Also, ask all witnesses who support your version of the accident to offer the police a statement for their report.
Driver & Vehicle Information
If you were involved in a motor vehicle accident, exchange driver's license, vehicle registration and insurance ID card with the drivers of the other vehicles. Keep a record of the following information for each vehicle involved:
• driver's name, address and date of birth (from driver's license) and driver's current address and phone number
• owner's name & address, vehicle year, make, model, color, license plate number and state where vehicle is registered (from vehicle registration), and owner's current address and phone number Note: For tractor/trailer s (2 piece trucks), get the owner's name and address, vehicle information, license plate number and state where vehicle is registered, for both the cab and the trailer.
• insurance company, policyholder, policy number, and dates of coverage If the insurance ID card expired before the date of the accident, ask for the current insurance ID card.
Accident Location
Note the exact accident location, including cross streets, and street address of the closest house, store, building, etc. For a sidewalk or premises accident, your notes should include an accurate description of the defects or dangerous conditions that caused your accident. Also, note the direction in which you were walking at the time of the accident. Make sure your notes are sufficiently detailed, so you or your lawyer will be able to return to the exact accident location to take photos, or obtain other information.
Tell Your Insurance Company
Motor vehicle accidents involving you or your car must be promptly reported to your insurance company. Be sure to get the name of the person you speak to at your insurance company, as well as the claim number.
Prompt notification, and a timely-filed Application for No-Fault Benefits are required, in order to protect your right to receive no-fault benefits for your hospital and medical bills, and for your lost earnings caused by the accident.
A timely-filed Notice of Intention to Make Claim is required in order to protect your right to uninsured motorist benefits, or underinsured motorist benefits. Even if your accident was caused by a hit and run driver, you should immediately report the accident to your insurance company. Most insurance policies (including all insurance policies issued for vehicles registered in New York State) provide important benefits for victims of hit and run accidents, as well as accidents caused by drivers of uninsured vehicles. Furthermore, many insurance policies also have underinsured motorist coverage (also known as supplementary uninsured motorist coverage) which may provide additional coverage for victims of accidents caused by motorists who have a limited amount of liability insurance.
Even if you and your passengers were not injured, timely notice to your insurance company is required. This will preserve your right to a legal defense and liability coverage, in the event that someone else involved in the accident makes a claim against you for personal injuries or property damage.
Your insurer may request that you complete an accident report form, and give a recorded or signed statement. Although your insurer may be entitled to these reports and statements, we recommend that you speak to us first, in order to protect your rights.
Defendant's Insurance Company
Don't speak to the defendant's insurance company. That's our job! The company insuring the person at fault may contact you directly and request that you discuss the accident with them, either on the phone, or with their investigator. Often, they will record that conversation, or ask you to sign a written summary of your oral statement. The defendant's insurance company wants to obtain a strategic advantage before you are represented by a lawyer. They are seeking admissible evidence that can be used against you at trial or in settlement negotiations. We strongly recommend that you speak to us before agreeing to give any statement to the defendant's insurance company.
Should You Settle Quickly?
A quick settlement can often be a mistake. No one wants to unnecessarily delay the resolution of their accident case. However, can a settlement be too quick? Yes.
The company insuring the person at fault may contact you, and may even suggest that you settle your accident case with them directly. They may even tell you that you don't need a lawyer. We believe that a settlement should not be negotiated until the true extent of your injuries, required treatment, permanent limitations, and financial loss are fully known. Furthermore, there might be additional insurance coverage that may be lost if you settle directly with the adversary's insurance company.
We suggest that you contact us before deciding whether to settle directly with the insurance company. We will give you our honest opinion. If we believe that our law firm cannot achieve a better result than the insurance company is offering you, we will tell you.
Free Confidential Consultation
If you have been seriously injured due to an accident, and would like to discuss your case with a New York Accident Lawyer, call our office for a free confidential consultation, or complete our questionnaire.
__________________________________________________________________
New York Injury Lawyer Disclaimer
Visiting our website, submitting any information via questionnaire or email, or discussing your case with us does not create an attorney-client relationship. An attorney-client relationship with our law firm can only be established with the signing of a written retainer agreement prepared by our law firm.
Prior results do not guarantee or predict a similar outcome with respect to any future case or legal matter.
The New York personal injury, accidental injury, serious accident, or other personal injury legal information contained in this website is not intended to constitute legal advice, nor to create an attorney-client relationship or lawyer-client relationship. We recommend that you discuss your accident case with a NY Personal Injury Attorney or NY Accident Lawyer promptly, since there are strict time limitations that apply to New York accident cases.
This website is not intended to solicit clients for accident cases outside of New York State. However, we do represent accident victims who live outside of New York, who sustained fractures or other serious injuries in a motor vehicle collision, hit & run accident, uninsured motorist accident, under-insured motorist collision, motorcycle collision, pedestrian accident, bicycle accident, roller blade accident, in-line skating accident, premises accident, trip & fall accident, construction site accident, or on the job accident that occurred in New York State, as well as wrongful death or accidental death caused by a NY accident.
Personal Injury Lawyers New York City and New York City Accident Attorneys representing accident victims who have sustained serious injuries in New York City, Manhattan, Bronx, Brooklyn, Queens, Staten Island, Long Island, Nassau County, Suffolk County, Westchester County, Rockland County and upstate New York.
Law Offices of Michael W. Goldstein
New York Injury Lawyer
Attorney Advertising